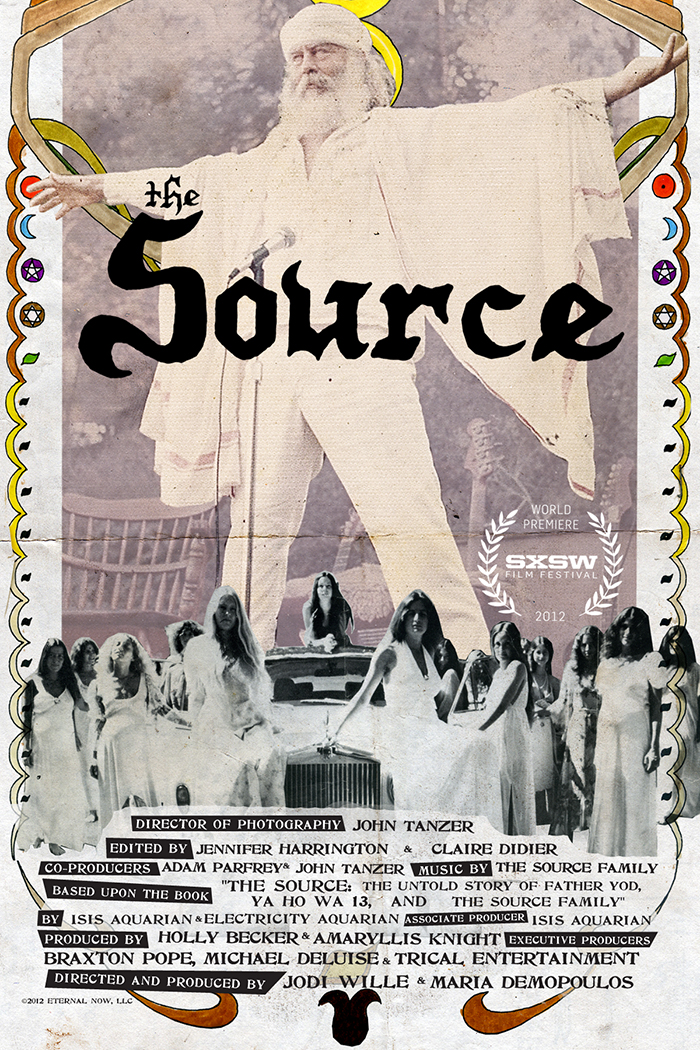 The Source Family was a radical experiment in '70s utopian living. Their outlandish style, popular health food restaurant, rock band, and beautiful women made them the darlings of Hollywood's Sunset Strip; but their outsider ideals and the unconventional behavior of their spiritual leader, Father Yod, caused controversy with local authorities. They fled to Hawaii, leading to their dramatic demise.
Years later, former family members surface and the rock band reforms, revealing how their time with Father Yod shaped their lives in the most unexpected ways.
THE SOURCE provides an intimate, insiders' view at this incredible group of people through their own archival photos, home movies, audio recordings, and contemporary interviews with members of the family. Serving as a highly personal, insider's guide to the counter-culture movement of the early 70's, the film is inspired by the cult-classic book "The Source: The Story of Father Yod, Ya Ho Wa 13, and The Source Family" (Process Media) which was written by Isis Aquarian and Electricity Aquarian and edited by director Jodi Wille.
A project done for Los Angeles based directors Maria Demopoulos and Jodi Wille.