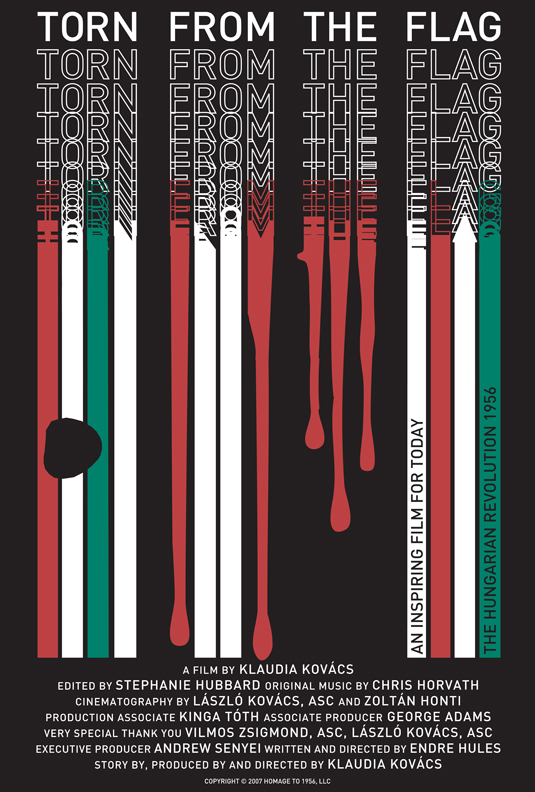 "Recognition for cinematographers in general is long overdue. When it comes to Laszlo Kovacs and Vilmos Zsigmond, it's clear that the American New Wave of the late 1960s and early '70s wouldn't have flowered as it did without them." — Leonard Maltin
Klaudia Kovacs' multi-award-winning sociopolitical historical documentary entitled Torn from the Flag is about the international decline of communism and the 1956 Hungarian Revolution. The film encompasses the tense Cold Warera (1945–1991) and presents the rivalry of the superpowers during that time. It shows the 1956 Hungarian Revolution as the first catalyst for the future decline of the communist system, and as a remarkable turning point for the advancement of democracy. The film's Hungarian title is A lyukas zászló.
The film's world premiere was in Hollywood, in the American Film Institute's film festival, AFI Fest.
A project done for Homage to 1956, LLC.